INDIE Research
The INDIE Lab conducts research in the design and evaluation of interactive visualizations for a variety of purposes. Research projects generally fall under the topics of virtual reality or visual analytics. This page shows examples of recent and current research projects.
Visualizing Analysis History
After data analysis, recalling and communicating the steps and rationale followed during the analysis can be difficult. This project explores the use of interaction logs to generate visual summaries of an analyst's interests based on interactions during data analysis.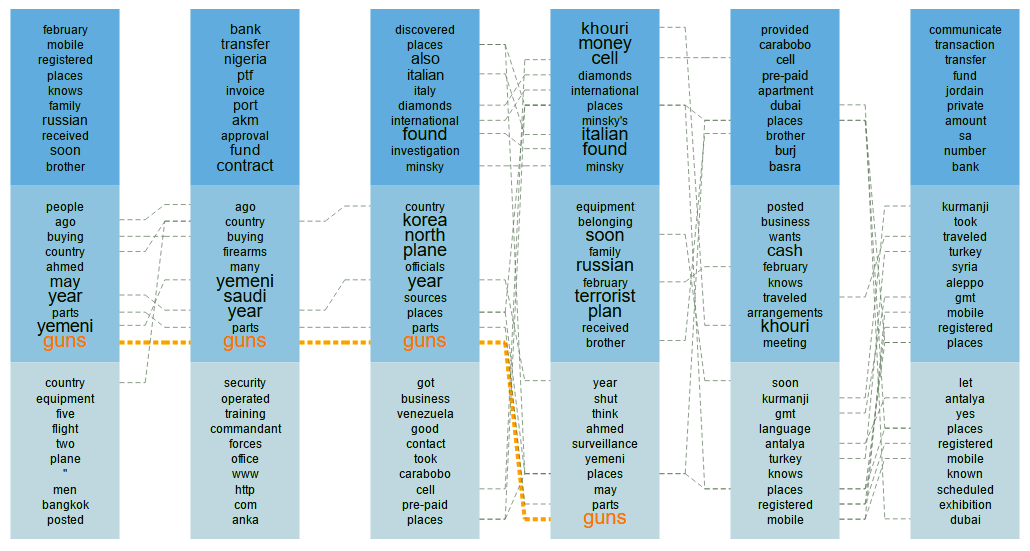 Comfortable and Natural VR Interaction
Virtual reality (VR) systems often allow users to use natural, physical body movements to view and interact with 3D environments. In certain situations, however, it may not be practical or desirable to require completely realistic physical interaction. Our research explores techniques that balance naturalness and comfort.

Intelligent View Configuration
Visualization tools can take advantage of multiple coordinated views to support analysis of large, multidimensional data sets. Effective design of such views and layouts can be challenging, but understanding users' analysis strategies can inform design improvements. Visual analytics can capture and learn from user interaction data to automate new compositions of views and widgets.